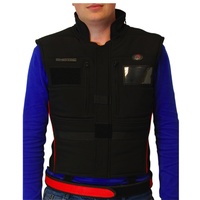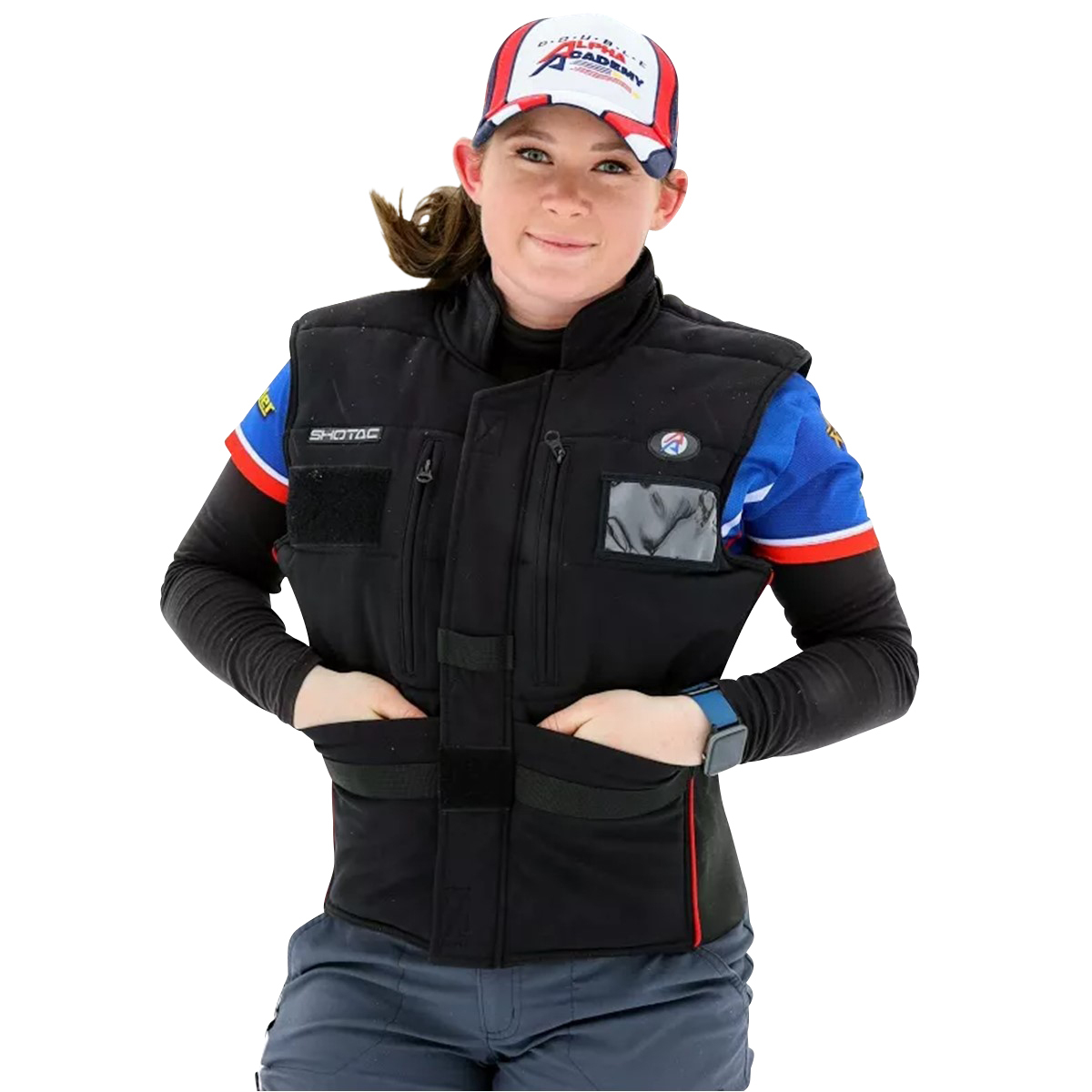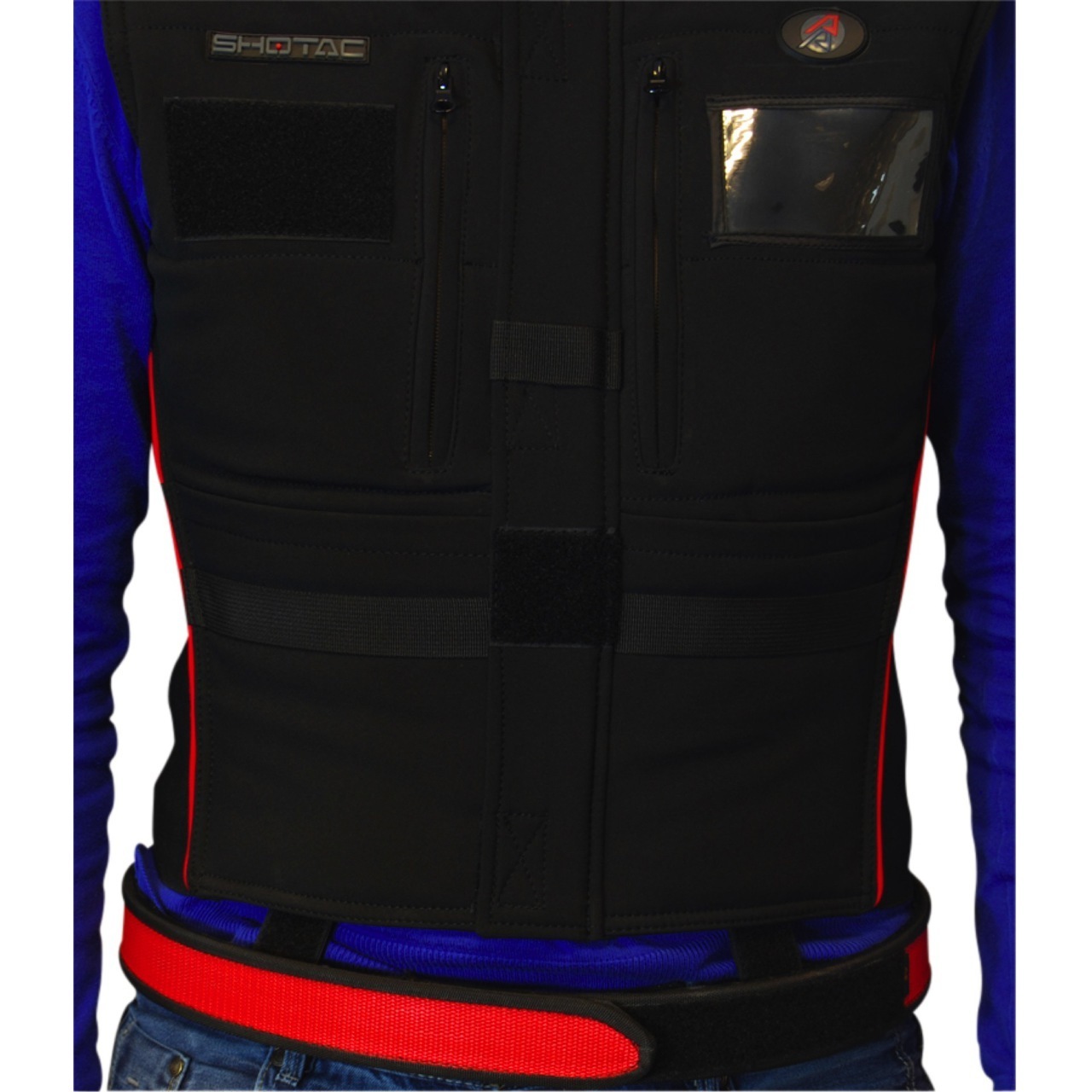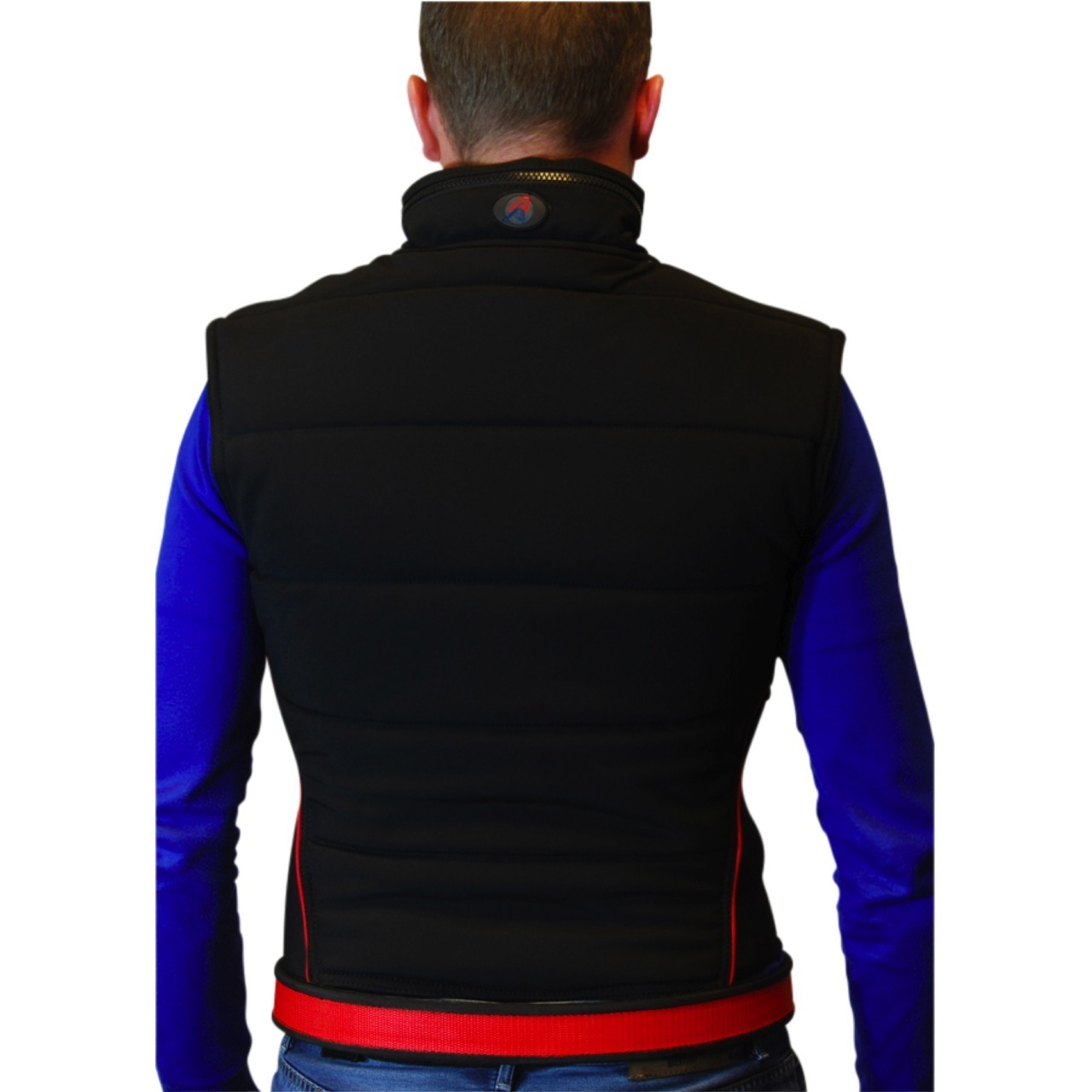 ---
---
Designed from scratch the DAA SHOTAC Shooting Vest keeps you warm during cold weather without interfering with your draw, reloading and moving.
It has a matt black textured soft-shell outer finish, water repellent, yet breathable, non bulky and comfortable to wear even for long periods.
Features:
Medium thickness thermal insulation provides warm without creaking bulkiness.
Wide and deep arm cutouts assure wearing is comfortable when in the arm-extended double-grip shooting stance.
Wide elastic side panels create a snug fit around the midsection, preventing interference while drawing the gun or reloading.
4 wide elastic Velcro straps allow you to connect the vest to your inner belt, to keep it from riding up.
Cut short, to end just above your belt, thus avoiding interference with your shooting gear.
2 front cargo pocket, plus 2 zippered chest pockets, provide ample storage.
3 frontal horizontal webbings create connection points for hanging a timer, radio or other small gear.
Rain hat folded into neck collar.
Frontal chest transparent card/name holder, and Velcro patch attachment tabs.
Rubberised SHOTAC and DAA logos on chest and back of neck.
Sizing:
The Vest is designed to be a snug fit. Double Alpha have stated that it will fit competitors with average to slightly heavy builds, but might be too tight with those with very large midsections.
For most customers ordering the same size as their shirt/jacket should be OK.
For US customers order one size larger than their shirt/jacket is recommended.
(977)
---
Local Pickup (no shipping)
- $0.00
Pick Up from our store location (Bridgewater, TAS), no shipping involved.
---
Flat Rate
- $10.00 (ETA: 5 days)
Deliver Australia Wide via Road
Awesome vest

Great build quality and fit - as other reviews say, make sure you measure your chest.




(5)
Warmth, wearability, well made

By:

Sean O'Carroll

on 8 December 2015

Just received mine and I'm very impressed with the build quality and overall finish. Definitely won't foul your pistol or mag holsters, and the additional velcro straps for securing to your inner belt are a great feature. Arm movement remains excellent. I agree with the previous reviewer, in that you need to select your size carefully to ensure a correct fit. I'm normally an XL with my regular clothing, however I selected a XXL (108cm-115cm) for this vest and it's a perfect fit. Measure your actual chest size for accuracy. Thanks to DB as well for speedy supply.




(5)
Stay warm while operating your gun.

By:

Guz

on 15 September 2015

A professional product build to keep you warm during chilly day at the range. It is designed to allow you to operate your equipment without any issues. Very well designed. Great arm mobility; The size must be chosen properly.




(5)