Hagiantoniou Family shine at the National Handgun Championships
On:12 June 2015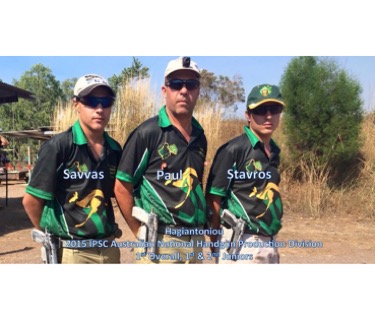 Paul is now six times Australian IPSC National Production Champion
David Bailey Shooting Supplies is proud to be one of Paul, Stavros & Savvas Hagiantoniou sponsors.
The Hagiantoniou trio, once again, through hard work and dedication, achieved the following results at this year's IPSC National Handgun Championships:
Paul Hagiantoniou - 1st Production
Stavros Hagiantoniou - 3rd Production, 1st Junior
Savvas Hagiantoniou - 14th Production, 2nd Junior
The WA State Gold Production Team which comprised of Paul, Stavros, Savvas and Rob Woodhouse (9th Production) were placed 1st.
So to sum this up, Paul is now six times Australian IPSC National Production Champion and his two sons are the two top juniors and together with Rob Woodhouse they are also the Australian National Production Team Champions.
Not to mention mum Wendy, as they say, behind good men is always a good women!
WELL DONE!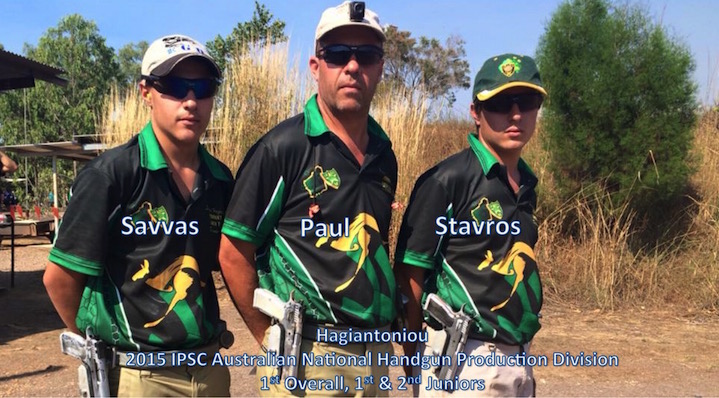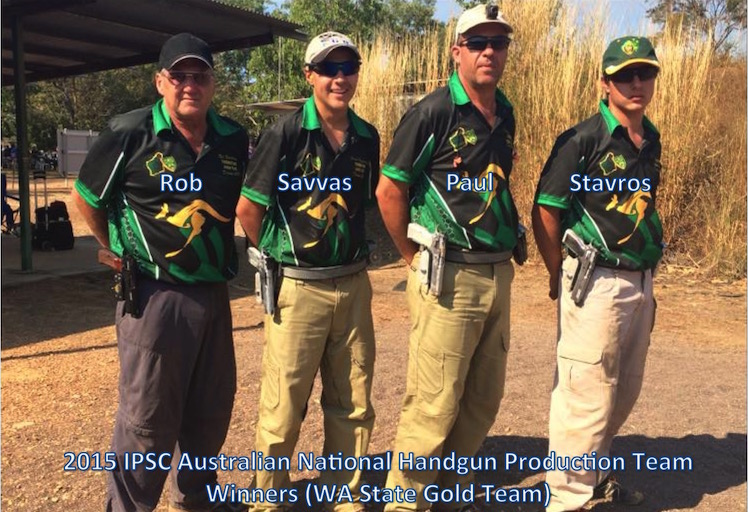 ---
Leave a comment