Certificates of Appreciation - WA ICORE / IPSC Handgun Nationals
On:13 April 2015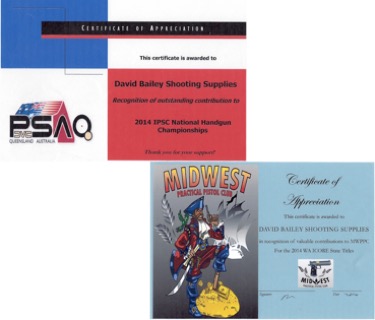 We never expect to get these certificates but it is always nice to receive them
David Bailey Shooting Supplies undertakes a number of sponsorship activities during the year, which allows us to give back, in a small way, to those that support us.
We are just in the process of sending our sponsorship banner for display at the SSAA Practical Shooting "Handgun" National & State Championships, and it prompted us to get out of the files a couple of the certificates of appreciation from last year.
Whilst we never expect to get these certificates and it is always nice to get them and this is just our way of saying thank you.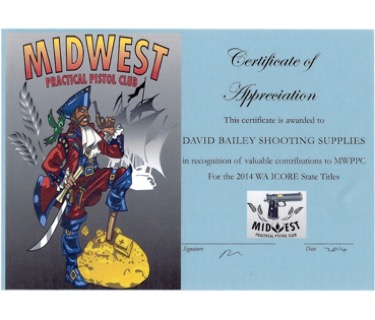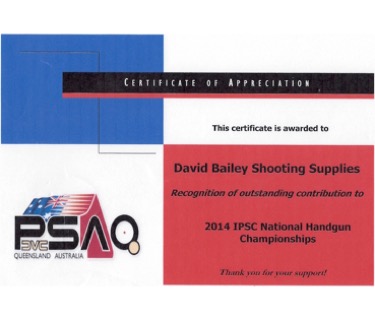 ---
Leave a comment