Exclusive distributor of Guga Ribas products in Australia
On:27 June 2015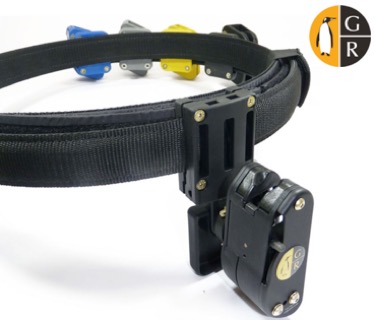 David Bailey Shooting Supplies announced as the exclusive distributor of Guga Ribas products in Australia
We have been appointed as the exclusive distributor of Guga Ribas products in Australia (Dealer Enquires welcome).
Guga Ribas, Practical Shooting since 1997
Guga Ribas, whose full name is actually, Augusto Sergio de Oliveira Ribas, became involved in Practical Shooting in 1997. He is attributed to being chiefly responsible for the progress of Practical Shooting in Brazil.
Some of Guga Ribas's accolades are:
Five times Brazilian Champion (2000 | 2003 | 2004 | 2009 | 2010);
1st place in the European Championship – Serbia (2010);
Latin American Champion (2010)
Three times Pan-American Champion – (2004 Brazil | 2006 Ecuador | 2009 Ecuador);
World vice-champion – Ecuador (2005);
Three-times team champion of the MERCOSUR Tournament – (1999 Argentina | 2000 Brazil| 2001 Argentina);
16 times champion in Regional CBTP Trials.
Sixth place in team in the World Championship – Philippines (1999).
Guga Ribas Mission, Vision, Values and Ethics
Mission
Being a benchmark worldwide for innovation, performance and quality in sports which require a high level of competitiveness. Delivering products safely as well as offering services of great value generating a feeling of satisfaction in our customers, partners and suppliers.


Vision
Increasing the participation of the Guga Ribas Company in the Action Shooting industry, consolidating the brand's global recognition as an icon of excellence.
Values
Ethics
Pioneering without paradigms
;
Pro-activity with responsibility;
Commitment and partnership (with the entire value chain);
Sustainability.
With a background like that it is no wonder Guga Ribas make such great gear, including the World's first Universal Holster!
---
Leave a comment